Chiropractic care provides a safe, effective treatment for TMJ disorder and the TMJ pain that comes with it. Temporomandibular joint dysfunction (TMJ disorder) is a common condition, affecting more than 35 million people in the United States alone.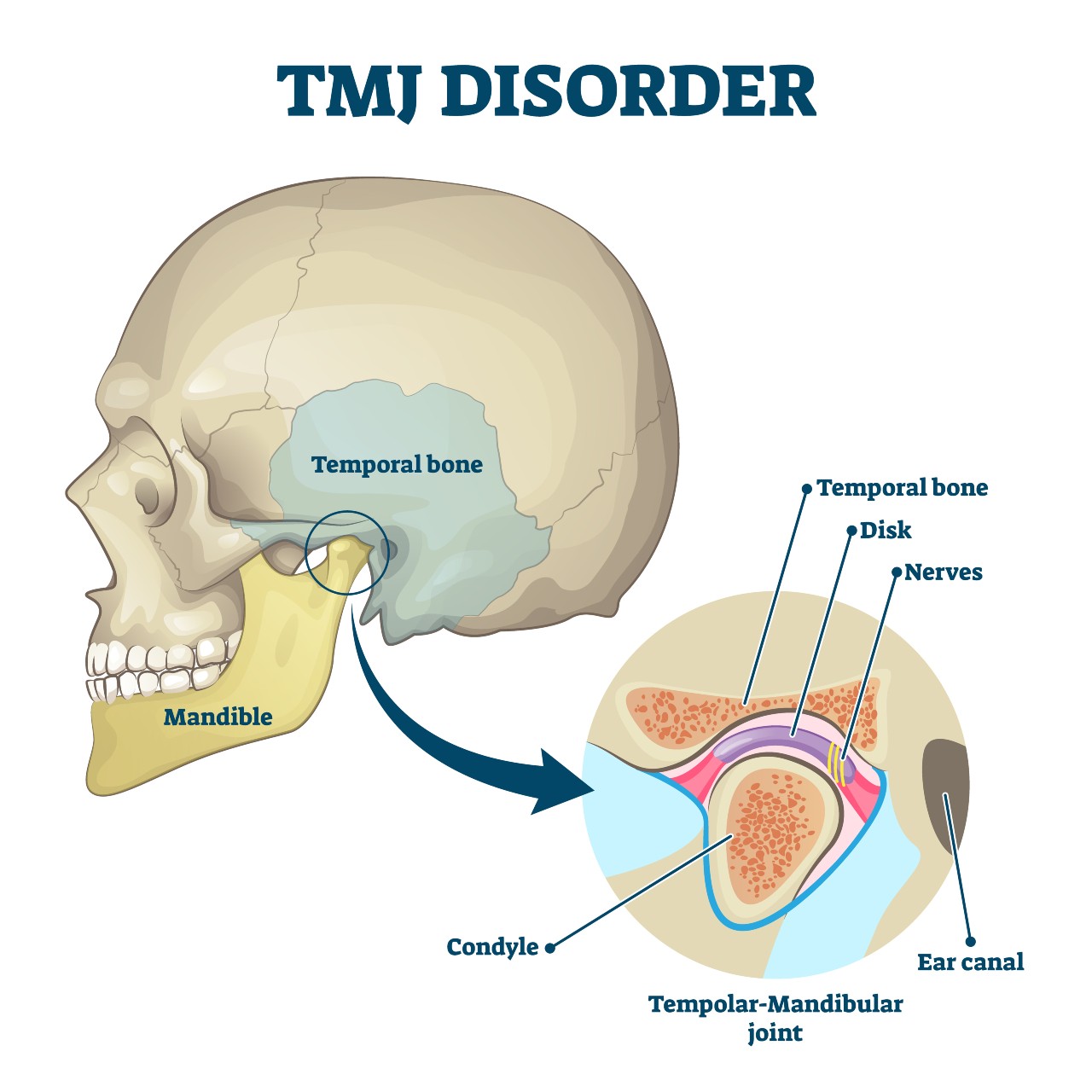 TMJ disorder can cause a wide range of symptoms that may interfere with your happiness and quality of life. TMJ pain may include jaw pain, toothaches, increased ear pressure, muscle spasms, and more.
At Bridge Chiropractic and Rehabilitation Clinic in Marietta, TMJ is one of many conditions that we treat with our chiropractic services. We use an evidence-based approach that includes chiropractic manipulation, therapeutic rehabilitation, and related services to help you achieve a pain-free life.
Why Use Chiropractic Care for TMJ Treatment?
Chiropractic care involves detecting and removing misalignments and subluxations in the spine, nervous system, and surrounding muscles. Joint misalignment is one of the potential causes of TMJ. Chiropractic services may help treat the issue and alleviate pain.
Doctors often prescribe medications to help relieve the pain associated with temporomandibular joint dysfunction. Muscle relaxants, antidepressants, and pain relievers may be used as part of your TMJ treatment. In severe cases, doctors may recommend surgical treatments, such as arthrocentesis and other invasive procedures.
Our chiropractic care services provide a noninvasive way to address your TMJ. We use adjustments and manipulations to naturally assist your body's ability to heal. Recurring chiropractic sessions may relieve the pain and symptoms of TMJ without the need for drugs or potentially invasive procedures.
Contact Bridge Chiropractic and Rehabilitation to schedule your TMJ disorder treatment in Marietta, GA.
FAQ